THE MOST COMPREHENSIVE MIND, BODY, AND SOUL ADVENTURE EXPERIENCE!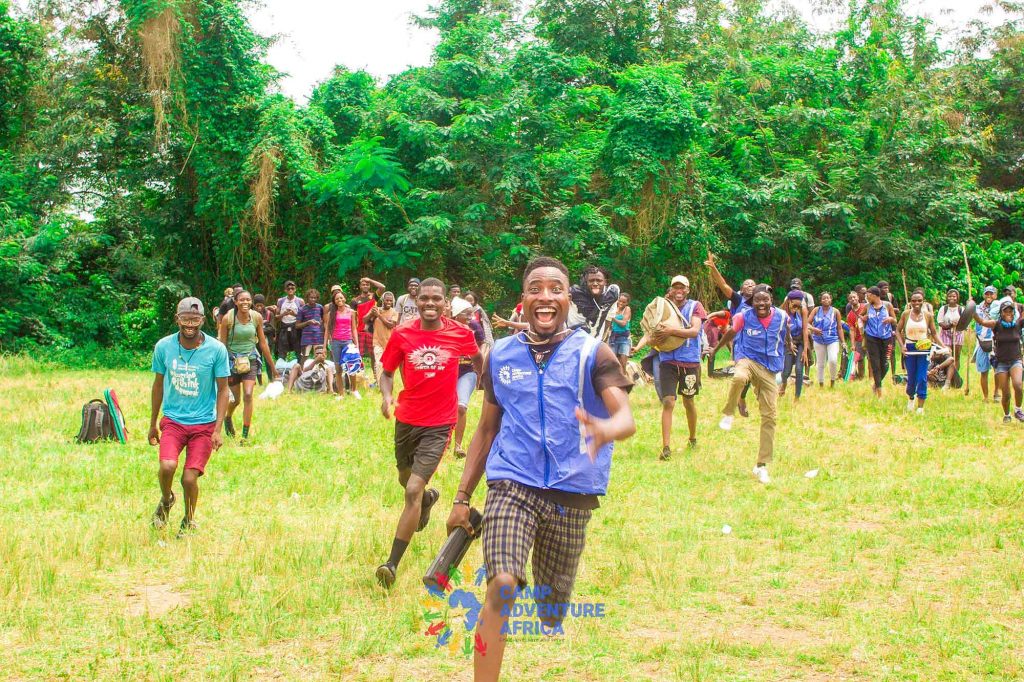 To feel what it's like to give from a place of overflow from having your cup filled first. To learn how to give as wholeheartedly to yourself, as you already know how to give to others.
All while being immersed in the lush jungle, nature-infused atmosphere, culture-rich hospitality of the people of Osun and Ekiti State, and while providing volunteer services and humanitarian aid for the local village people.
AN EXPERIENCE LIKE NO OTHER....
Camp Adventure Africa Initiative Outreach has provided various humanitarian services to underprivileged communities in Nigeria and other African countries since 2008. Now, we're partnering with some incredible organizations to bring you an experience like no other.
A week adventure camping with everything you need to serve others and dive deep into the core of what lights you up, while connecting with other like-minded, heart centered humans. HUMANITY FIRST!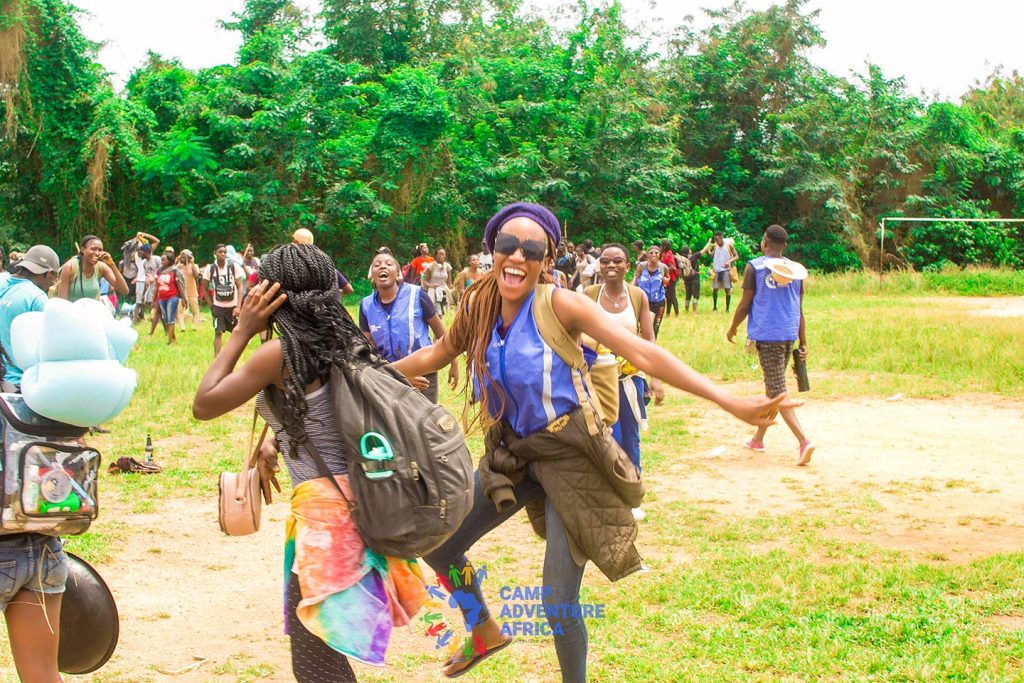 THE PERFECT BALANCE OF CONTRIBUTION, SELF-EXPLORATION, NATURE, CONNECTION AND ADVENTURE!
Looking for the antidote to the daily grind? Something to pull you out of the fog, and inject a dose of vibrancy, passion and "calm-confidence" into your life? The key to your success is YOU. Being wholeheartedly, unapologetically and authentically YOU.
The answer lies within, and we'll show you how to bring it out. We'll be guiding you through the practices that help us release tension, get out of our head, and re-awaken and reclaim our deepest desires...and, of course, celebrate life!
The beauty of this ADVENTURE cannot be described in words and must be experienced with your own senses. And we cordially invite you to do so, to join us on this mission.
On the route we will hike through the mountains, swim in warm springs swimming pool, picnic in the forest while relaxing at the mountain summit, experience campfire night, cook our own meal together, change lives, run humanitarian and volunteer services, taste the local delicacies and spend some social evenings together while investing in ourselves and others as a community.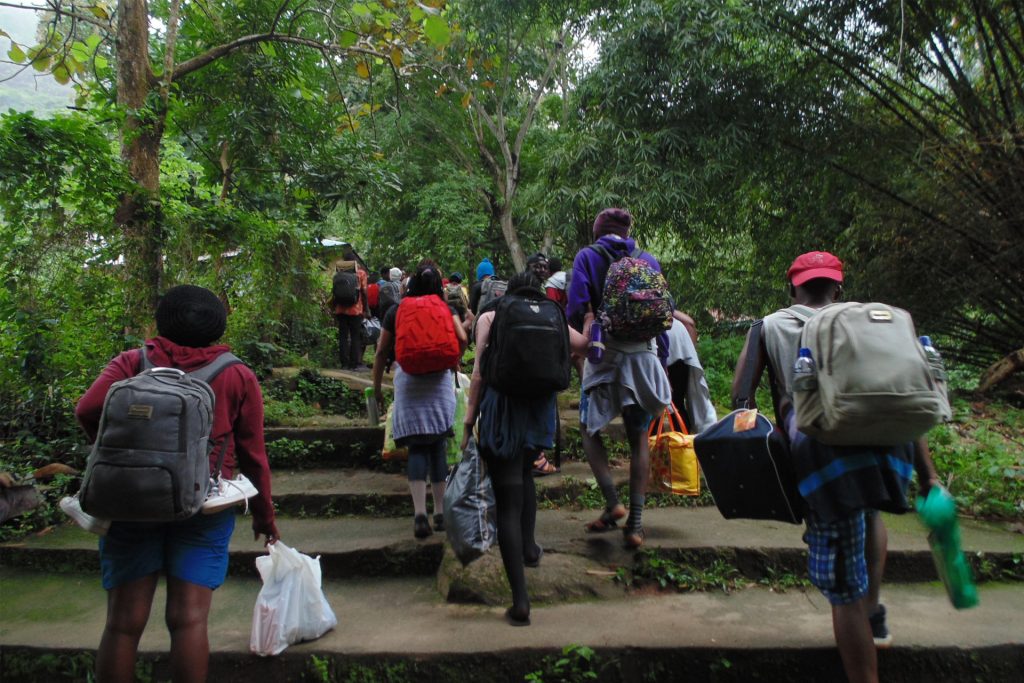 This trip of a lifetime includes:
If you're looking for a sign...
If you've been wanting to do a mission trip, but you've been waiting for the right time, or until you earned enough money to justify it, or until xyz circumstances aligned…that's okay. There's a reason why it never felt right before, and there's a reason why you're here, in this moment, reading this when there's ten million other things on the internet and in your life begging for your attention.
If you've been waiting for a sign…THIS IS IT. 
WHAT TO BRING ALONG
WHAT TO BRING ALONG
Light backpack/ bag
Sleeping spread/clothes
Flashlight
Minimal clothing as dress is casual at all times.
Do pack some light warm clothing for the cooler evenings.
Trainers or hiking boots for mountain climbing and hiking
Personal items
Bowl, cutleries and water bottle
CAA T-shirt ( Available for Sales)
DONATIONS (OPTIONAL)
We encourage our volunteers to bring along items that they can donate. These items are difficult for people in remote areas to access and we will distribute them during the Outreach Program.
BOOKS: For children and adults, written in English. These can be from any genre.
School Supplies: including pens (ballpoint and coloured); pencils (led and coloured); writing books; erasers; chalk (white and coloured); whiteboard markers; stickers; small prizes (balloons, toys etc).
FOOD AND HOUSEHOLD: Food materials are highly needed, any type of common food materials and household items that can be of use to people in villages.
MEDICAL SUPPLIES: Such as bandages; Band-Aids/plasters; triangle bandages; medical gloves; antiseptic/iodine; gauze; hand sanitizer; tooth brushes; toothpaste; Q-tips, cotton-wool balls; tweezers; small scissors; eye-wash; alcohol wipes; medical tape; wound dressings; burn gel.
THE MISSION AND UN SDG
CAMP ADVENTURE AFRICA INITIATIVE WILL BE LAUNCHING A FIVE (5) YEARS MISSION TO:
Empower more three thousand (3,000) Children to get education and stay in school with back-to-school packs and other educational materials and support.
Educate five thousand (5,000) people living in rural communities on healthy living with basic medical support.
Reach 3,500 girls with menstrual health education and sanitary pads distribution.
Distribute essential food items to at least four hundred (400) household in eight (8) rural communities.
Join the chain to contribute to United Nations' Sustainable Development Goal;
#1. NO POVERTY
#2. ZERO HUNGER
#3. GOOD HEALTH AND WELL-BEING
#4. QUALITY EDUCATION